Greatrex will reach new heights at 'Hotel Rhonehurst'
JONATHAN QUAYLE HIGGINS
IRC THURSDAYS


I've often wondered where the IRC's big man Joao Da Mata gets his energy from. He works tirelessly and pops up in towns all over the UK and cities all over the world, all the time.

When I wake up from afternoon naps, Joao's tweeting from a charity event somewhere on a golf course in the UK, or from a poker event where he's invariably rubbing shoulders with celebs. Or they with him! When I open my laptop a day or two later, Joao's having lunch on a yacht at the Dubai Marina or slaughtering the bookies at Greyville in Durban.

On trying to be as suave as him and looking for a Valentine's date online, last Sunday, I must have swiped left instead of right, or the other way round. I'm not too savvy when it comes to dating apps. But in my mailbox on Monday all I'd received was some interest from a member of the LGBTQ+ community who described them as a 'big fan of Justin Trudeau and RuPaul', and having a size 14 shoe size.

I am mentioning this because while I was considering a Valentine's walk on the wild side (eventually backing out due to their shoe size) Big Joe had reportedly been 'catfished' by two smart ladies and was already having Pork Belly at the Pheasant Pub in Lambourne. What is he doing right that I am not? And he doesn't even go online!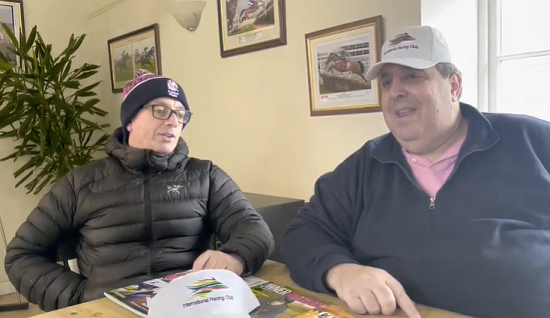 LONG ASSOCIATION: Warren Greatrex and Joao Da Mata.
***

This leads me to today's report and it's about Joao, on the way back to his Basingstoke home from his Valentine's lunch Lambourne, and stopping over at Rhonehurst, the marvellous estate which is now the home of his friend and leading National Hunt trainer Warren Greatrex. See video here.

I've never been to Rhonehurst myself but Greatrex, who moved in here from Uplands last October, described it as 'Hotel Rhonehurst' a place that took our well-travelled IRC boss's breath away. "It's absolutely stunning," Joao reported.

Each stable at Rhonehurst has its own sand paddock right in front of the stable for the horses to roam in and out of at their leisure. They have definitely got the seal of approval from the horses," said Greatrex. A next row of eight is being completed.

"Uplands was a huge part of our career so far and it will always hold many special memories but the move to Rhonehurst was the next natural step in our journey and it will help us to progress on to bigger and better things. The place is steeped in tradition, we wanted to keep the look of it for a friendly experience."
The adjustment impacted on his stable's form for a few weeks, but at the end of January things started turning again for this top horseman, and he broke a 45-day drought when the stable's smart prospect Abuffalosoldier landed a 2m4f novice hurdle at Wincanton.

"It's just taken a bit of time to settle in. We've got some nice horses and have had great support. I knew from Christmas we had them in good form so it's been frustrating but you just have to keep going."
Greatrex said the Lambourn Training Grounds are a huge asset. "They comprise of over 14 miles of gallops. This includes over six miles of artificial gallops and more than eight miles of turf gallops. We also get the use of various schooling fences and hurdles on turf and all weather surfaces."

Aside from that, Rhonehurst has incredible fields and stables, an equine swimming pool, an equine salt water treadmill, horsewalkers, a salt therapy room and the revolutionary Vitafloor, a vibrating, rubberised plate which is used as part of the horse's daily routine, stimulates blood circulation, enhances recovery time for soft tissue, bone and hoof issues. The therapy system can also be used as both a prevention and treatment for colic. It's a suitable and effective method for rehabilitating horses on box rest.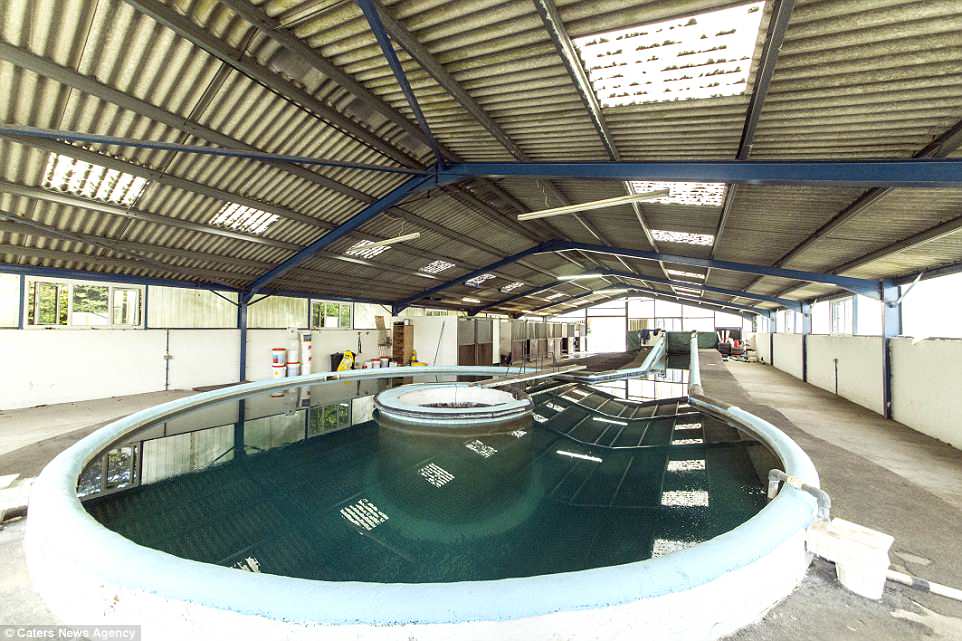 FITNESS AND REHAB: Some horses swim four times a week.
Joao has enjoyed a number of winners with Greatrex over the years – including his first National Hunt success with a horse called Attest, and has rejoined now with a mare called Heneryatta Bay, who was bought for £30,000 at the Cheltenham Tattersalls sale by Phil Moloney. Joao Da Mata has acquired half of Henryatta Bay for racing in the IRC silks for members. She's a debut winner of her maiden in a point-to-point at Carrigarostig by the impressive producer Jet Away. She was always ridden close to the pace suggesting she is a straight forward sort who had to fend off a vastly more experienced rival who had been second on two previous occasions so this was a competitive eleven runner contest. She moved smoothly off the front on the turn for home and field which had been bunched quickly separated as she impressively drew clear. This was an eye-catching display from a mare who looks to hold considerable ability.

She came to Rhonehurst from the farm a few weeks ago and Greatrex said: "She's doing well, settled in to her routine very well. We haven't done much with her yet, but things look positive."

Now for the promo part, which I am delighted to do because I am an IRC member myself and I know the value our membership offers. Simple, join us, race with us, visit stables with us, have lunches and charity days with us, bet winners with us and enjoy regular Telegram reports on our runners. It's a well worthwhile horse ownership experience.
Go here for membership options. -IRC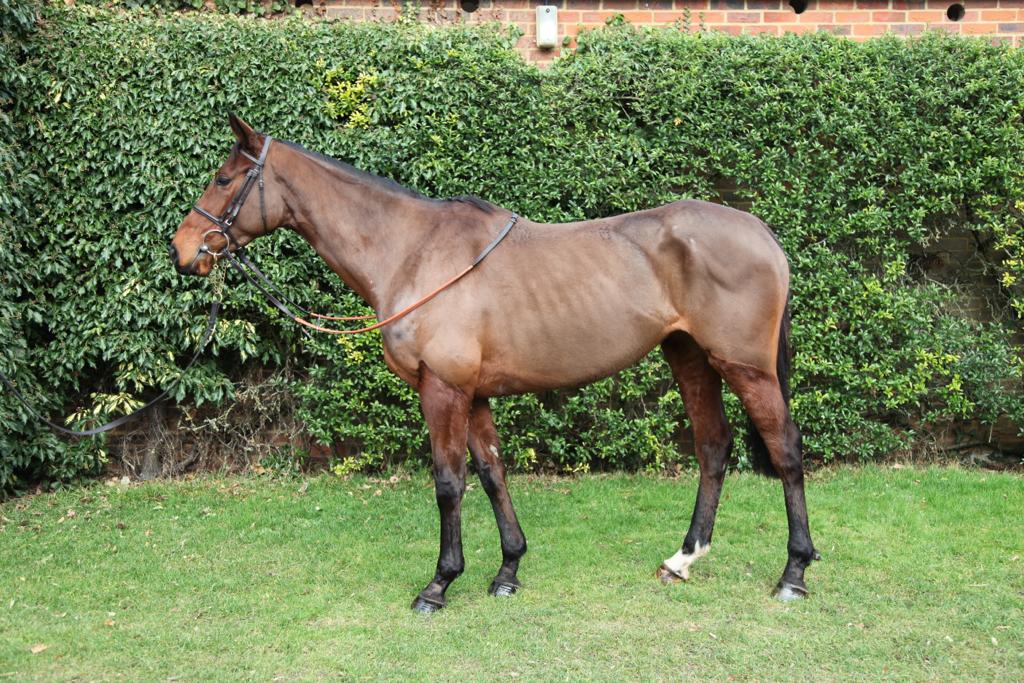 WINNER OF HER ONLY START: Heneryatta Bay holds promise for IRC members.